1 Peter 4:7-8 says, "The end of all things is near. Therefore, be alert and of sober mind so that you may pray. Above all, love each other deeply, because love covers over a multitude of sins." We are not sure exactly when the Lord will bring all things to an end. Yet we are living in some unique and perilous times. 
One thing that should never end for us who are in the faith is the capacity to love. It seems easier to love when things are going well. People who like you back are easier to love than those who are rude and inconsiderate.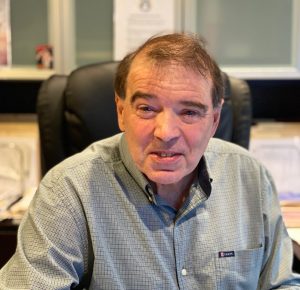 The sins of us all have been covered by the greatest act of love ever – Jesus' death on the cross. "Greater love has no one than this: to lay down one's life for one's friends," (John 15:13). 
In our divided country, those who claim Jesus should lead the way in love. The old adage – "Love will find a way!"- should motivate us.   How can we love when so much is messed up?  The apostle Paul said it best in 1 Corinthians 13: 1-8a: 
If I speak in the tongues of men or of angels, but do not have love, I am only a resounding gong or a clanging cymbal. If I have the gift of prophecy and can fathom all mysteries and all knowledge, and if I have a faith that can move mountains, but do not have love, I am nothing. If I give all I possess to the poor and give over my body to hardship that I may boast, but do not have love, I gain nothing. 
Love is patient, love is kind. It does not envy, it does not boast, it is not proud. It does not dishonor others, it is not self-seeking, it is not easily angered, it keeps no record of wrongs. Love does not delight in evil but rejoices with the truth. It always protects, always trusts, always hopes, always perseveres. 
Love never fails.